The Best Baby Skincare Products in NZ
Your little one is born with sensitive, delicate newborn skin. It's important to make sure they're protected from any nasty skin irritations that can cause them discomfort....
Welcome to Made4Baby – home to the best baby skincare products in NZ. Trusted by parents for over 15 years, we're dedicated to providing you with the most natural, organic baby products – made right here in Auckland, New Zealand. We're committed to creating products that are free of harsh detergents, artificial fragrances, petrochemicals and parabens (while making sure they're fun and kid-friendly!).
With our range of natural baby lotions, body washes, creams, shampoos and conditioners, you can be sure your little one is in the safest of hands. Our entire range has been made with love and care by a New Zealand mum, with the unique needs of young, growing Kiwi families in mind.
Our range has been voted as one of the Top 10 Most Recommended of ANY Baby Products, by parents like you! Check out our award-winning range today.
Discover Our Range of Natural, Organic Baby Products in NZ
We have two product ranges to choose from – our Made4Baby Natural Skincare range for ages 0 – 3 (including newborns), and our Made4Kids range, suiting ages 4 – 10 years.
When you bring home your new little bundle of joy, it can be hard to know where to start. But with our range of organic baby skincare packs, we've got you covered with everything you need – with Baby Lotion, Massage Oil, Hair and Body Wash, and our Botty Barrier Crème (which is great for preventing nappy rash).
These starter packs also make an ideal present for baby showers and new parents-to-be! Shop our collection now.
Natural Skincare for Kids – The Way it Should Be
Our range has been created and designed by New Zealand mum Rebecca McLeod, who has over 20 years' experience in the skincare industry.
Our journey started in 2007 – when Rebecca set out to create a range of natural, organic baby skincare products that are gentle on your child's skin, and free of any harsh ingredients. She had one mission: no more ingredients we couldn't pronounce, and no more accepting what was on supermarket shelves!
The result was Made4Baby, our range of organic baby skincare products. Take a look through our extensive, highly effective range today.
Our Organic Baby Skincare Solutions
Made4Baby is made right here in New Zealand. When you shop with us, you are supporting a local, family-owned business. Based in Auckland, we make all our products in Mt. Wellington, with our eco-friendly bottles sourced from the North Shore, and our labels printed in East Tamaki.
Sign up to our mailing list for 10% off your first order. We also have FREE shipping NZ-wide on all orders over $40, with a 100% Money Back Guarantee.
Need further tips or advice? For more information on any of our products, contact us today.

Read more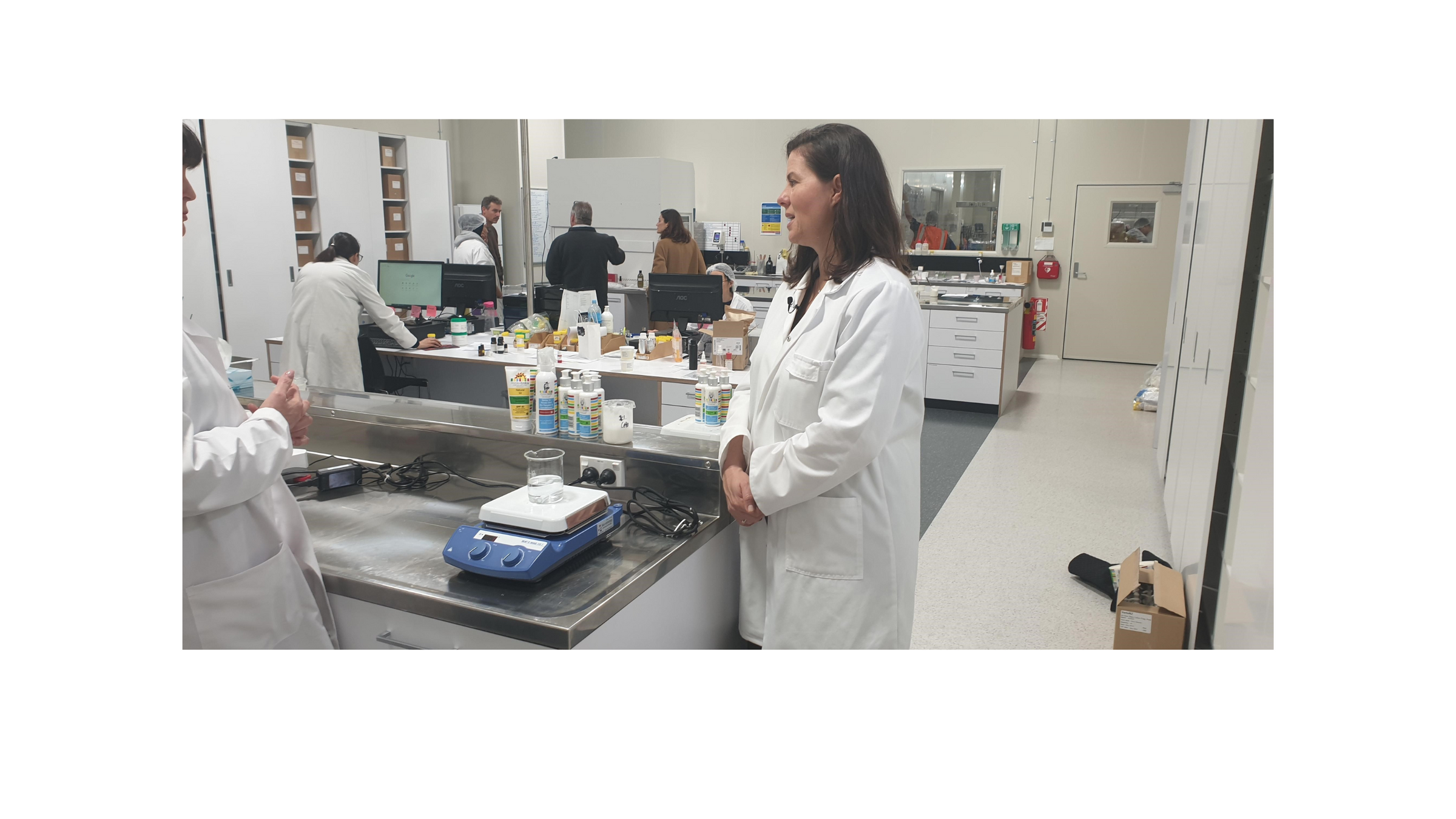 Founder
Meet Rebecca
Born, raised and educated in New Zealand Rebecca worked in Paris, France at the O.E.C.D and was responsible for assessing the impacts of chemicals in skincare for 34 countries.
Since 2007 she has been developing the Made4Baby and Made4Kids ranges to help parents with all their children's skincare needs.

She is also a Board Member of Cosmetics New Zealand.

Tested and approved to EU Standards for children under 3 years old. 
Made in New Zealand.